Knock 'Em Dead Comedy-The #1 murder mystery dinner theatre company from Pennsylvania to Maine & everywhere in between!
KNOCK 'EM DEAD COMEDY will provide a fun filled murder mystery dinner show including MUSIC & DANCING, OUTRAGEOUS CHARACTERS and singers,  AUDIENCE PARTICIPATION, PRIZES, and TONS of LAUGHTER with our unique, highly interactive murder mystery shows!
Start planning your murder mysterydinner show now. Let us know the date of the event, we are available all year round! Your group may love one of our murder mystery dinner show themes such as Redneck Wedding for Valentine's Day, or our 80's High School Reunion for Halloween, we specialize in bringing Humor specific to your organization.
PLEASE KEEP IN MIND - Knock em Dead Comedy murder mystery dinner shows in their original form are PG-13 due to their humorous subject matter. HOWEVER, if you are planning a family show, WE HAVE A FAMILY-FRIENDLY VERSION, TOO!
We will build you a customized murder mystery flier, feel free to supply us with information you would like included.
We arrive to the murder mystery dinner show early to set up our sound system, providing music to your guests as they arrive.
We supply murder mystery dinner show-detailed worksheets & pens for your guests.
We accommodate special requests as best we can - just ask!
Our murder mystery dinner shows run for a full two hours, not including dinner, speeches, raffles, etc.
The murder mystery dinner shows are audience interactive from beginning to end, including music where our performers sing live, dancing with our performers, games & prizes, & of course a "murder" that your guests have to solve. The audience will be laughing non stop throughout the night.
Check out the many different murder mystery dinner show themes we have!
Contact us anytime for more information on how to get your murder mystery dinner show started with the BEST interactive murder mystery dinner show available! 
The Hillbilly Hoedown -- A Redneck Wedding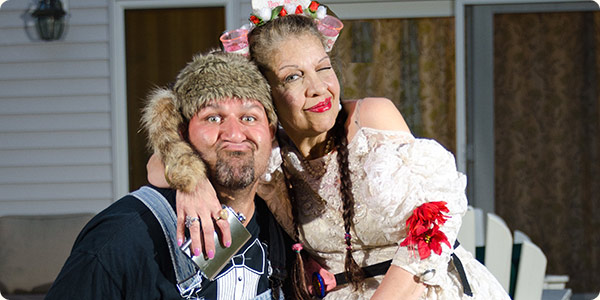 In this Murder Mystery, Wilma Moss has discovered oil - now a new man has discovered Wilma, and is very eager to marry her! Join Wilma's redneck family and not-so-close friends as they come to celebrate the wedding. Full of HILARIOUS wedding fun . . . and one deadly surprise!
The Family, The Fun, & The Felony
At this Murder Mystery, The Bacchagaloops are celebrating a special occasion......and their rival family, the Barzinis, are not happy about it!  The party plans have upset the Barzini boss, and interfered with her only daughter Thalia's party plans. At some events Thalia could be celebrating a birthday like a Sweet 16, or maybe she's getting married, or maybe she's having a Holiday party!
Come join these hilarious characters as they 'hit the mattresses' during a party full of fun, music & laughter no matter what the occasion!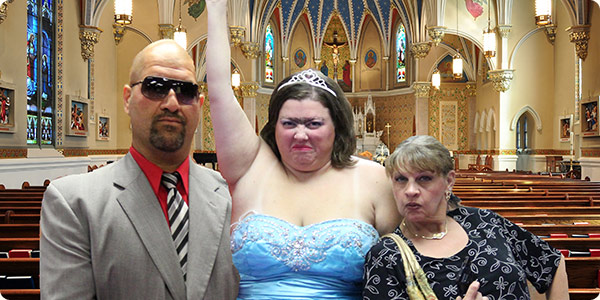 Of course, somebody's gonna end up sleeping with the fishes.....
The High School Reunion!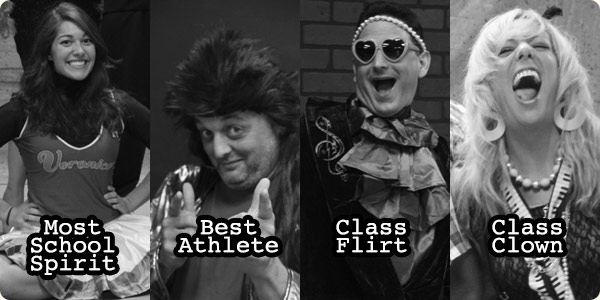 Our Totally Wicked Cool 80's High School Reunion
Celebrate the 80's with your Member's Only jacket or your best Madonna outfit,
Or celebrate the 70's with your bell bottoms or your best go go dress!
And get ready to party like we were back in whichever decade you choose!
Join us at this murder mystery to see what's become of all your favorite old classmates after all these years! A night full of fun, music and audience participation that will keep everyone laughing. And for one of your classmates, it will be a night to DIE for.
Our Groovy 70's High School Reunion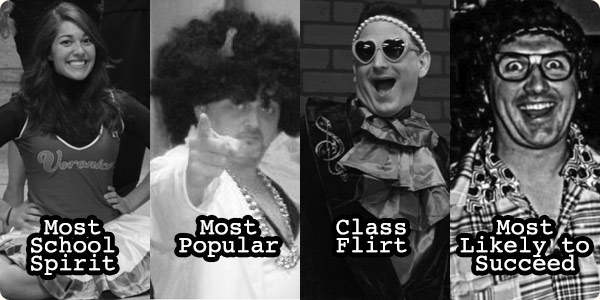 The Whacked Family Reunion-A Lethal Luau!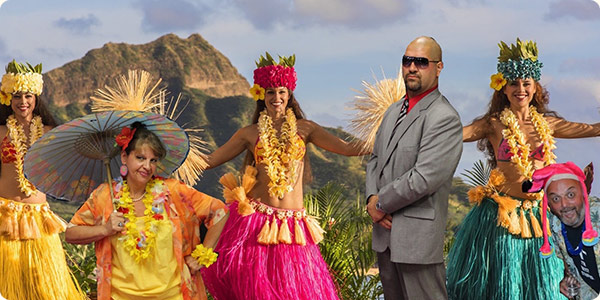 The Whack family is gathering together for a family reunion like no other!  Dear Uncle Vincenzo wants to show off all his success... and all of his "close" family members are looking for a piece of the action.  Join this "Whacky" family as they come together for some hilarious murder mystery dinner luau fun!  A party full of music and laughter.....but watch out!  Someone might just end up getting whacked.
Also available as a Holiday version during that special time of year!
Adult Scavenger Hunt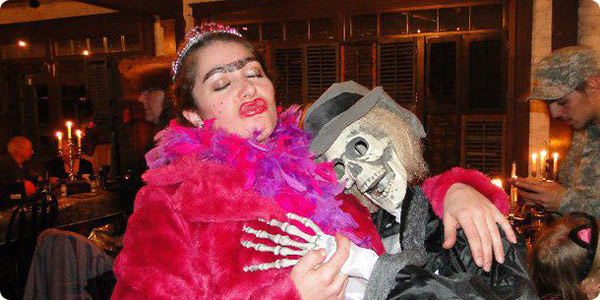 Are you looking for a fun and different adventure???  Let us plan your murder mystery adult scavenger hunt! Your guests, either by car(s), bus, or even limo, drive to various locations (whether across Long Island or staying local) throughout the day. Teams will meet and call different characters who make them laugh and give them clues and tasks to accomplish before learning of their next destination. Some locations may be a place to have a glass of Wine/Beer, some may include having your guests throw a quick frame of bowling. We choose locations famously loved by Long Islanders and we specialize in building the adventure specific to your group. The final location will have the cast of characters together with you as you try to solve the crime.
Highly Recommended for Events including:
Corporate or Team Building Event
Bachelor/Bachelorette Party
Ladies Night Out
Family Reunion